Preparing to Move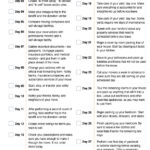 There are several ways to prepare for a move. First, make sure you have enough clothes. Pack enough for a couple of days. This is an obvious one, but a moving checklist also helps keep you from getting overwhelmed during the move. Another way is to take pictures of all your electronic items. This will make reattaching cables and electronics easier.
The checklist is not only useful for moving day,… Continue reading →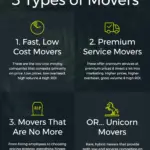 Moving to a new place can be expensive.
However, there are ways to make your move as cheap as possible. The key is to plan ahead.
Consider your budget and whether you can do the move yourself or hire professionals. The distance and time required to move will also factor into the final cost.
A moving guide can help you determine the best option for your situation.
Full-service moving companies… Continue reading →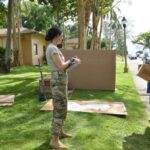 Preparing for a military move involves a number of steps you can take to make sure you have everything you need. In many cases, moving items is not as simple as you might think. You will need to arrange for the transportation of certain bulky items. These items may not fit on the roof of your vehicle or on a flatbed truck. Fortunately, there are a number of companies that… Continue reading →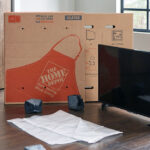 When moving a television, it is best to carefully pack it. This is because a television can get damaged if it is dropped or banged against the walls or door frames. It is important to take the time to follow moving tips to ensure that you don't damage your flat screen TV.
The first step to packing your television is to remove it from its original box and wrap it… Continue reading →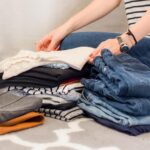 When you travel, don't let wrinkles ruin your trip.
Roll your clothes for wrinkle-free packing.
Here's how: Roll pants, shorts, and jeans so that they don't wrinkle.
It's simple, but effective! And best of all, no more ironing!
How to roll clothes for packing no wrinkles
Packing for a vacation is an exciting time, but one of the last things you want to do is end up with wrinkly… Continue reading →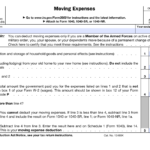 Moving expenses are often hard on the wallet, especially if you are hiring professional movers.
However, they are tax deductible, provided that you make your move within the year.
If you are relocating because of your job, you may also be able to claim these expenses if they are reimbursed by your employer. However, in order to take advantage of the deduction, you must make sure that you document… Continue reading →
Moving to Mexico can be an exciting experience. The country is huge and diverse, with pristine beaches, cloud forests, ancient pyramids, and cosmopolitan cities. You can easily obtain a residency visa that is valid for up to four years. Though there are challenges to moving to Mexico, living in a new country offers plenty of opportunities and lower living costs.
First, you will need to get your passport and visa… Continue reading →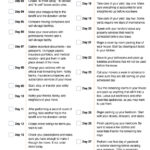 The best thing to do before moving day is to go through all your stuff. Packing up can be a difficult task, but it is also a great time to organize your belongings. Use a moving guide to help you determine what to pack. Also, be sure to start your packing process early. The more time you give yourself for this process, the easier the whole process will be. And… Continue reading →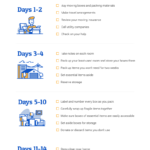 Before you pack up and move out, you should evaluate what you need to keep and which things you can get rid of. The less stuff you have to move, the better. Plus, fewer items to move means less physical work. In addition to clearing out the clutter, you should check if appliances need to be repaired or replaced. You can also plan a move-out inspection. However, you should prioritize… Continue reading →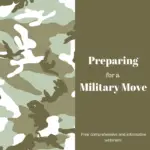 Preparing for a military move is a critical part of military life, and it is essential that a service member start planning as soon as possible. The first step is making a list of everything you will need and taking an inventory of your belongings. You may have to wait for your things to arrive, especially during PCS season. If this is the case, bring only the essentials with you… Continue reading →
Recent Posts
Site Statistics
Today's visitors:

8

Today's page views: :

8

Total visitors :

320

Total page views:

334