Finding an Apartment in Tampa Bay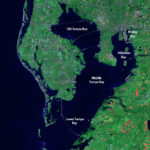 Finding an Apartment in Tampa Bay can be a challenging task. The city is located on the western coast of Florida, bordering the Gulf of Mexico and Tampa Bay. It offers a laid-back beach lifestyle and a variety of apartment options. You can live in an apartment that offers a beach view, or you can opt for an apartment in a city center.
Tips to find a safe apartment in Tampa Bay
The first step in finding a safe apartment in Tampa Bay is to learn more about the crime rates in the area. There are many online resources that detail crime rates by neighborhood. This can help you decide which neighborhoods are the safest. Additionally, you can consider ways to deter potential burglars. One way to do this is to install timers for lights and televisions. These timers will turn on and off at certain times, which will make your apartment less appealing to robbers. Make sure to program different times for different days.
Another way to find a safe apartment in Tampa Bay is to consider neighborhood safety and diversity. Tampa is a multicultural city with many different types of neighborhoods and residents. This makes it easier to choose the perfect apartment. However, it is still important to think about the neighborhood you are moving to.
In addition to the above-mentioned tips, you should visit the apartments in the neighborhood several times. While visiting the apartment, check out the schools and crime rates in the area. If possible, visit these apartments during the day, to ensure that they are safe. A safe apartment in Tampa Bay will help you to feel more secure.
It is important to remember that in Tampa, rental apartments are highly sought after. So, make sure to start looking early so you don't miss out on the right one. Then, decide which neighborhood has amenities you're looking for. Consider which neighborhood is convenient and safe for you – and how far away from the city's action are you willing to drive.
Before signing the lease, you should take an apartment tour. Although many places offer virtual tours, a personal visit to the property can help you decide which apartment best fits your needs. You'll also get to meet the landlord and property managers. It is also a good idea to bring a wishlist of amenities and a list of questions to ask during the tour.
Renting an apartment in Tampa Bay as a student
If you're studying at a university in the Tampa Bay area, renting an apartment as a student can be very affordable. There are many options available, ranging from student apartments in the city to luxury apartments. Some apartments have on-site staff and have security features. Some properties also have utilities, WiFi, and insurance.
Listed rental units are offered by local property owners and the University of South Florida. These listings are provided as a service to students, faculty, and staff. However, USF cannot guarantee the accuracy or completeness of the information. Please be sure to check with the landlord before renting an apartment.
Renting an apartment in Tampa Bay as s student can be an exciting and rewarding experience. It allows you to live near campus while ensuring that you have a great college experience. There are a number of student apartment communities in Tampa Bay that offer one to four-bedroom floor plans, all-inclusive leases, and fully furnished bedrooms. The communities often also offer roommate matching, which makes it easier to find the right roommate for your needs.
Choosing a neighborhood should be based on your needs. Most students will choose an area near their college or university, and young professionals will choose an area close to a large metropolitan area. Choosing the right neighborhood can be difficult, however. Most renters base their decisions on the location of their school, job, or both. However, there are many other factors to consider when renting an apartment in Tampa Bay. You may want to be close to Clearwater Beach or the SoHo nightclubs, or you may want to live near Wesley Chapel shopping.
While off-campus rentals typically lack essential furniture, many of them offer a fully functional kitchen and private bathrooms. Many of these apartments also include a fully furnished living room and bedroom furnished by CORT. The sets typically include a sofa, a coffee table, a queen mattress, a floor lamp, and accent lighting.
Getting a job after moving to Tampa Bay
If you're relocating to the Tampa Bay area, getting a job is an important part of the transition. The Tampa Bay area has a strong job market for those with STEM degrees, and there are plenty of opportunities in the tech industry. In fact, Tampa ranks 38th in the nation for STEM jobs according to WalletHub. One recent study by Apartment List showed that nearly half of renters in the Tampa Bay metro area have bachelor's degrees and are looking for tech jobs.
As a growing city, Tampa is an excellent place to live, work, and play. It has a vibrant downtown that's been redeveloped in recent years, making it one of the most desirable places to live in Florida. This means you'll have a better chance to connect with the local business community and meet people who can help your career thrive.
In Tampa Bay, employment growth is higher than the national average and there are plenty of jobs in a variety of sectors. The job market is also multicultural, with more than half of the population speaking Spanish. As a result, bilingual job opportunities are common in Tampa Bay. But be aware that it may be a bit more difficult to get your U.S. visa approved if you plan to work in the area.
If you're a bilingual person, you'll find that there are many opportunities in the healthcare industry for Spanish-speaking people. Many large companies in Tampa offer jobs in Spanish-speaking fields, including BayCare Health System and Tampa General Hospital. Other employers include Raymond James, JP Morgan Chase, Citi, Bank of America, and Amscot Financial Inc. The Port of Tampa also plays a big role in the economy of the area, as does the city's financial services industry. There are also a number of large healthcare companies, such as Wellcare, and many cyber security companies work with the city's military base.
The Tampa Bay area has several highly rated private and public universities. The University of South Florida, for example, is the fourth-largest public university in Florida and enrolls more than 50,000 students. This university is also known for its Division II athletics program and offers a wide range of degree programs. Another private college with a Tampa Bay campus is Springfield College.
The Tampa Bay area is home to some of the nation's most diverse neighborhoods. This makes it a great place to live and work. It has affordable housing and access to the beach. For this reason, it is one of the best places to relocate to. With a large, diverse population, and a flourishing business sector, getting a job in Tampa is a breeze.
Site Statistics
Today's visitors:

0

Today's page views: :

0

Total visitors :

3,608

Total page views:

4,230