Bob Jones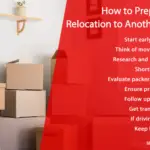 If you have decided to move to a different state, you will probably want to know how to prepare for it. This article will cover the planning aspects of moving out of state, such as budgeting, disaster planning, and finding a new home. Once you have the budget in hand, it's time to begin planning your move. To make things easier for yourself, I've outlined some of the most important… Continue reading →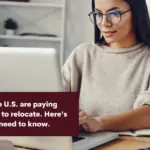 How does MakeMyMove work? You can use the company's online move planning tool to compare relocation offers and make your decision.
There are also websites with detailed destination guides and information about incentive programs. For instance, on the Augusta, Maine relocation page, you can find tax rebate offers worth $15,660. In addition, you can design your move yourself by contacting local economic development programs. This way, you can make… Continue reading →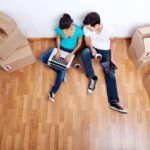 There are many steps to take when preparing for a move to another state. Start with researching the new area. Visit the grocery store and take public transportation. Try your favorite activity in the new city. Explore different neighborhoods so you can better understand the lifestyle in your new area. Then, try to find ways to replicate that lifestyle in your new city. After all, this will help you feel… Continue reading →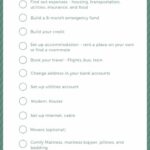 The first thing to consider before moving out at eighteen is your financial situation. Do you have savings? Do you have a steady source of income? If not, you need to save money for unforeseen expenses. If you are renting your first place, make sure you have a backup plan for paying the rent and bills. If you can't save enough, ask your parents for financial assistance. They may be… Continue reading →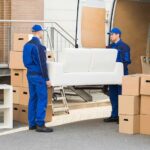 There are a few key things to look for in a mover. You should be able to easily compare quotes and choose the right one based on your needs. Listed below are some tips on what to look for in a mover. Before hiring a mover, make sure that they're fully licensed and insured. If they don't, you may be wasting your money. The American Moving and Storage Association estimates… Continue reading →
How to Prepare For Moving to Another State
If you're wondering how to prepare for moving to another state, you're not alone. It's an adventure that can be overwhelming. Here are some tips to make the process easier. Prepare a list of things you'll need for the move, and write it down. Don't forget to pack small things like toiletries, too. You can always leave them behind if you have… Continue reading →
What Should I Get Rid of Before Moving?
Before you move, consider what should you get rid of. Old clothes can be donated or disposed of. Broken bedsheets and blankets can be donated. Don't keep extra hangers because they're bulky and heavy. Old decorations should be tossed as well. And get rid of any electronics you don't use anymore. All these things are unnecessary clutter that will take up space… Continue reading →
Recent Posts