Preparing to Move
The best thing to do before moving day is to go through all your stuff. Packing up can be a difficult task, but it is also a great time to organize your belongings. Use a moving guide to help you determine what to pack. Also, be sure to start your packing process early. The more time you give yourself for this process, the easier the whole process will be. And… Continue reading →
Before you pack up and move out, you should evaluate what you need to keep and which things you can get rid of. The less stuff you have to move, the better. Plus, fewer items to move means less physical work. In addition to clearing out the clutter, you should check if appliances need to be repaired or replaced. You can also plan a move-out inspection. However, you should prioritize… Continue reading →
Preparing for a military move is a critical part of military life, and it is essential that a service member start planning as soon as possible. The first step is making a list of everything you will need and taking an inventory of your belongings. You may have to wait for your things to arrive, especially during PCS season. If this is the case, bring only the essentials with you… Continue reading →
If you're on a budget, consider moving yourself. This is a very inexpensive option, but it's not appropriate for everyone. For example, if you have elderly relatives who can't handle heavy lifting, it's better to hire a moving company. Alternatively, you can ship your belongings by parcel.
Renting a cargo trailer
Compared to renting a box truck, cargo trailers can save you a lot of money. Since these trailers are… Continue reading →
Before hiring a moving company, you should de-clutter your house. You should also label all boxes so you'll know which items will be going to your new home. You can also disconnect appliances and measure furniture for ease of moving before the big day. And don't forget to mark the boxes with the new location of your furniture.
Declutter your home before hiring a moving company
The best way to… Continue reading →
There are a few tips that you can use to save money on moving. Some of them include renting a moving truck and using newspaper for packing, hiring full-service movers, and decluttering your home. The key is to plan early and take advantage of every available resource, from cheap packing materials to selling off unnecessary items. Then, when you hire a moving company, make sure you ask for the best… Continue reading →
There are many steps to take to prepare for moving out, from getting health and renters insurance, to packing and cleaning. You will also want to prepare to get rid of items you don't need anymore. Before you move out, make sure you've cleaned out your house so that you can clean it up easily. If you live an easy lifestyle, now is the time to start changing your ways.… Continue reading →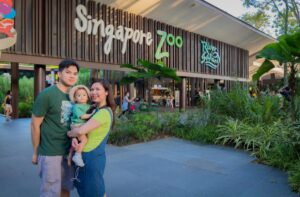 The first step in moving to New Zealand is to secure a work visa or a resident visa. A work visa can be acquired by securing a job in New Zealand. You should be aware that it may take a long time to get the vis a approved, but many employers will assist you with the process. Once you have the visa, you cannot start your work until it… Continue reading →
You've decided to move and want to ensure that you're as organized as possible. Creating a moving preparation checklist can be a great help to stay organized and stress-free during the big day. The Ultimate Moving Checklist is a comprehensive, personalized guide to everything that needs to be done for your big move. This checklist is tailored to your specific needs and makes it easy to get your things done… Continue reading →
Moving yourself across country will introduce several changes into your life. Before you can move across the country, you must change your postal address. If you are moving two weeks before the date of the move, contact the United States Postal Service to let them know of your new address. Changing the address after the move is riskier and can cause mail to be lost. So make sure to contact… Continue reading →
Recent Posts
There are a few tips that you can use to save money on moving. Some of them include renting a moving truck and using newspaper for packing, hiring full-service movers, and decluttering your home. The key is to plan early and take advantage of every available resource, from cheap packing materials to selling off unnecessary items. Then, when you hire a moving company, make sure you ask for the best price possible.Renting a moving truckIf you're moving, renting a moving truck may be one of the most cost-effective options for your move. Truck rental rates are often based on the amount of miles you plan to drive, and the size of the truck you choose will ultimately determine the cost. For example, a small one-bedroom apartment may fit into a cargo truck rental, while a larger four-bedroom home will likely require a larger vehicle.Before you rent a truck, take time to inspect the vehicle. Ensure the truck is clean and in good condition. Check for low fluid levels, dirty air filters, and improper tire pressure. Also, make sure to load the truck properly. Leaving your items unloaded will increase the cost of the rental, and you could end up with damaged belongings.You can also negotiate prices with truck rental companies. Many companies have discounts or special deals that may qualify you for a lower rate. Be sure to look around for these deals, because prices can increase during peak moving seasons. If you can, try to move on weekdays during the off-season.Renting a moving truck is an inexpensive moving idea, but you have to consider logistics and safety. Fortunately, there are some companies in New York that specialize in cheap moving truck rentals.Using newspaper for packingUsing newspaper for packing is a fantastic idea for moving on a budget. It takes up very little space in a moving box and is very environmentally friendly. Furthermore, it can be recycled and reused. One problem with using newsprint, though, is that it can sometimes leave nasty stains on items. The solution to this problem is an easy one.When using newsprint, make sure it is unprinted. Otherwise, the ink can ruin fine china. You can purchase unprinted newsprint from Palmer Moving and Storage. It is also available at many retail outlets. Use a reusable newspaper if possible. However, remember to keep your moving supplies to a minimum.If you cannot afford to buy new newspapers, you can use old newspapers to fill voids. However, it is important to remember that newspaper is very porous and may leave ink stains on your items. Using newsprint is a great way to save money and help the environment.While using newspaper is an excellent way to cushion fragile items, it does not work well for dishes and other delicate items. Newspaper is also not water resistant and may cause damage to dishes.Hiring full-service moversHiring a full-service moving company can help you save money on moving costs. These companies handle the logistics and heavy lifting so you can focus on other aspects of moving your home. They will also pack and unpack your belongings once you have moved into your new home. A full-service moving company will have the necessary training to ensure that your things are moved safely.Full-service movers can also offer auto transport services, which means that you can ship your car in the van along with your household goods. However, if your vehicle is valuable or oversized, you may want to hire a specialized car hauler. Also, keep in mind that full-service movers may not be able to dismantle appliances and home entertainment systems. Fortunately, they may have relationships with specialized companies that can help.When choosing a full-service moving company, check their equipment and trucks for signs of wear and tear. It's important to hire a company with a clean fleet of trucks. A moving company should be able to provide a comprehensive list of services and fees, and their quotes are likely to reflect these. Some companies charge an hourly rate, while others may charge a flat fee for a certain amount of time.The cost of hiring full-service movers varies greatly depending on the distance between your destination and your current location. You should also factor in the time it takes to pack your items. If you have expensive items, you should consider purchasing insurance to protect them. You should also ask your moving company what types of insurance they offer.DeclutteringDecluttering your home before you move can be a very effective strategy. It can also help to break the news to your kids and involve them in the process. A decluttered house will look much better on the market than one that is overstuffed. Donate old electronics and impulse purchases.If you're relocating, decluttering before moving will help you save money on the move. It's also an efficient way to start a new life in your new home. Decluttering before moving will also free you of accumulated clutter. By decluttering ahead of time, you can make more informed decisions and minimize the stress associated with moving.Decluttering your home is a time-consuming process, but it's essential to get started early. Start decluttering the least used rooms. Start by going through your closets and cabinets. Make sure to get rid of anything that's expired or broken. Next, go through your medicine cabinet and pantry to get rid of anything that doesn't have a place in your new place. Also, declutter random papers and magazines.Garage sales are also a great way to declutter before moving. You can set up a garage sale in your front yard and advertise it on local news websites and social media. This will not only help you get rid of things, but it will also raise extra cash.Using couponsWhen moving, using coupons to save money on moving supplies, moving trucks, and other services is a great idea. These coupons can be found on sites like Groupon or RetailMeNot. You can also check your mailbox for moving coupons. Some home improvement stores also offer coupons, […]

How to Prepare For Moving to Another State If you're wondering how to prepare for moving to another state, you're not alone. It's an adventure that can be overwhelming. Here are some tips to make the process easier. Prepare a list of things you'll need for the move, and write it down. Don't forget to pack small things like toiletries, too. You can always leave them behind if you have to, but you should try to make sure that you have all of the essentials with you. One of the most important things to organize before moving to another state is your housing situation. It may be tempting to crash on your cousin's couch, but it's better than paying rent and letting your house sit vacant. Also, if you have children, narrow down the school districts and select the location based on those schools. By planning ahead, you can be sure that you'll have the right education for your children once they arrive in your new town. Once you have made a list of important tasks, it's time to visit your new home. Visit the school systems to see if they offer anything you want your children to learn. Take the time to explore your new neighborhood and get acquainted with its people. Then, decide if it will be a good fit for you. Having a checklist to refer to before moving is an essential part of preparing for a new state. During the first few months after deciding on a new location, research the housing market. Try to find a place to live, as well as an affordable place to live. In addition, find out the local school district, and check out if there are any special programs for children. Once you have these details, it's time to pick a date for the move. Make sure you have an emergency fund available in case of a major problem. Before moving out of state, make sure to contact your family and friends in your new area. Use social networking sites like LinkedIn to look for jobs in your new location. Ensure you have three months of living expenses to cover any unexpected costs. A moving company can assist you with the rest of the details. And be sure to hire a reliable mover. Your move will go much smoother if you have all these essentials in hand. Depending on the length of the move, you may need a long-haul truck. If you're planning to drive to the new state, you should pack essentials and bring along personal items like clothes, toiletries, and medications. You'll also need snacks and critical personal papers. Birth certificates and passports should be with you during the move. Remember to pack your phone and other electronics in portable containers. Before packing, sort your belongings. It's never a good idea to move with too much stuff. Instead of letting things pile up and take up space, get rid of them before moving. This way, you'll be able to move faster and less stressful. You can also try to declutter your home as much as you can, and start packing any non-useful items and seasonal items. Besides, the more preparation you do, the less stress you'll have to deal with on moving day.

  How does MakeMyMove work? You can use the company's online move planning tool to compare relocation offers and make your decision. There are also websites with detailed destination guides and information about incentive programs. For instance, on the Augusta, Maine relocation page, you can find tax rebate offers worth $15,660. In addition, you can design your move yourself by contacting local economic development programs. This way, you can make your move the way you want it.

If you have decided to move to a different state, you will probably want to know how to prepare for it. This article will cover the planning aspects of moving out of state, such as budgeting, disaster planning, and finding a new home. Once you have the budget in hand, it's time to begin planning your move. To make things easier for yourself, I've outlined some of the most important steps to take to prepare for your move. Budgeting for moving out of state Moving out of state can be expensive, and you should plan carefully to avoid running into unexpected costs. A typical move costs about $1,700, and this price can add up quickly. If you have a lot of belongings and need to pack them quickly, you may want to consider renting a truck to move your entire household. Although this option is more expensive than renting a moving van, you can still save money by renting one that can fit all of your items. The cost of living will vary greatly in your new location. Be sure to factor in additional expenses, such as a new mortgage, new utilities, car insurance, and transportation. For the home itself, you will need to budget for the purchase of new furniture, decor, and homeowners insurance, among other things. A cost of living calculator can help you estimate the total cost of these expenses. You can also use sites like Numbeo to research housing costs in the new area and estimate how much it would cost to buy or rent an apartment or house. Preparing for disasters While local government and disaster relief organizations will do their best to help you, it is a good idea to prepare in case of a natural disaster. In some situations, they may be unable to reach you in time or must focus their attention elsewhere. Knowing how to respond to flooding, extreme cold, and fires is vital. It is also a good idea to plan to be self-sufficient for three days, including food and shelter. Before a disaster hits, make sure your home is prepared for any emergency. Know where your utilities are located and how to turn them off. Create an emergency plan and practice it every six months. Practice your plan with family members, assigning responsibilities. If possible, practice it with friends and neighbors. Be sure to carry emergency supplies with you, and update your contact information as needed. Remember to take your pets with you. Make sure they are properly ID-tagged and have a place in a shelter. Planning ahead One of the most important steps when planning for a move out of state is to save enough money to last you three months in your new home. It's not always possible to move out of state on a tight budget, but planning ahead will allow you to make the move as affordable as possible. When planning your budget, consider your one-time and ongoing living expenses in your new state. The more you plan ahead for your move, the fewer surprises you'll have to deal with. Then, you'll be able to cut your current expenses to save more money for a more affordable move. The next step in planning ahead for your move is to purchase supplies. Purchasing items ahead of time will help you avoid running out when moving day comes. Some of these items are free or available for quick shipping, making the transition as seamless as possible. Think about buying toothbrushes and toilet paper for the new state, as well as non-perishable snacks and beverages. Make sure to let your children know about the move so they can prepare for it in a way that will keep them happy and busy. Finding a new place to live Before you move to another state, you should do some research on housing options and local prices. Start by researching the local background of the state, including topography, weather, and the types of cities and towns. Consider how much money you can afford to pay each month and what your transportation costs will be. Take a road trip to see how the area is before you make a final decision. Make sure to be honest about your credit situation and how much income you need to make to afford your new apartment. You can save money on rent and utilities by researching the local cost of living. You can also use tools to determine the cost of living in your new area. You can use websites like NeighborhoodScout and Numbeo to get an idea of the average costs of living in your new location. It's also helpful to consider if you'll have to purchase new furniture, decor, and car insurance. Finally, you can ask people about their experience living in the area.

There are many steps to take to prepare for moving out, from getting health and renters insurance, to packing and cleaning. You will also want to prepare to get rid of items you don't need anymore. Before you move out, make sure you've cleaned out your house so that you can clean it up easily. If you live an easy lifestyle, now is the time to start changing your ways. After all, your parents don't have the time or the energy to clean up after you.Getting renters insuranceGetting renters insurance is a must for people who are renting a home, whether you're staying at a shared property or renting an apartment. Although it isn't required, some landlords require tenants to purchase this policy. It is also a good investment because it helps lower the risk for the landlord. It's also relatively inexpensive, costing an average of $16 a month. Here are some tips for choosing a policy:First of all, make sure that you understand what your coverage includes. Renters insurance coverage covers you when you are renting, not if you buy the house. You can transfer your renters insurance to your new home, but you should make sure to get a quote from different companies to ensure that you get the best coverage. You should also ensure that the policy will transfer to your new address. It's best to notify your current insurance company so that they can make the necessary changes.Another important aspect to consider when purchasing renters insurance is the deductible. Most renters insurance policies come with a minimum $500 deductible, but if you have a lot of valuable items, you might want to consider raising this amount to $1,000 or even $2,500 to save money on monthly fees. Just make sure that you understand your deductible before signing up. Make sure that the policy covers all of your possessions, not just the valuables inside the house.Renters insurance also covers personal liability, which means that if you get sued for causing an accident in the apartment, you can be reimbursed for it. It's also important to remember that renters insurance has limits, and your policy will explain what you can claim for. For example, if your possessions were stolen and you're not at fault for it, your insurance provider will cover the depreciated value of the items in the property. However, if you are responsible for causing the damage, your insurance provider may not cover everything, including your personal liability.When you move out, you'll likely have to renew your renters insurance policy. You may be able to get it with your moving company. However, make sure to update your policy with your new address and the property manager. Some insurers are not available in some parts of the country, and some areas are difficult to insure. If you have an old policy with one company, you can transfer the unearned premium to a new policy with another company. If you're leaving the property and moving to a new one, you can often get a refund of the premium you've paid in the past.Getting renters' health insuranceGetting renters' health insurance when moving outside of your parent's house can be an exciting and stressful time. It is also an additional expense, since your parents' homeowners insurance will no longer cover you. It's important to protect your personal property with renters' insurance, but it can be expensive to buy. Here are some benefits of this extra coverage. 1. It can protect you from damage caused by fire or theft. 2. It will defend you against frivolous or false liability claims.First, you should know that your renters' insurance policy will likely come with you when you move out. However, make sure you update the policy with your new address. Also, change the deductible and coverage limits. You will pay about $15 to $30 per year for renters insurance, depending on the coverage level you choose. Some areas are difficult to insure, so make sure you research the neighborhood and ask about its safety history.The coverage will also cover the cost of temporary relocation. If your home is destroyed or your apartment is damaged, renters insurance will help pay for the costs of lodging and food while you're searching for a new place to live. This can be very helpful in emergencies, and you should get coverage for these costs when you move out. If you move out without renters insurance, be sure to make sure you get a policy that covers your relocation expenses, including food, lodging and laundry.Another advantage to renters' insurance is that it's inexpensive. The insurance usually covers extra living expenses, such as hotel and food expenses. If you're moving out of an apartment, you can get renters health insurance that covers your stuff while in transit. This coverage will also cover your medical expenses in case of an emergency. In addition to your health insurance, renters insurance is a good way to protect your valuables.Renters health insurance is a great idea when you move out. It's a great way to protect yourself in case of damage or theft. Unlike with other types of insurance, renters insurance is flexible, allowing you to adjust the deductible to fit your budget. In the case of a fire, for example, the insurance will reimburse you for the costs of staying in a hotel room. If you need to store your belongings, renters insurance may cover the cost of a storage facility for you.Getting renters' insurance before moving outRenters' insurance is an essential part of the renting process. It pays to know what is covered and what isn't so you can be prepared in case of an accident. This insurance is also good for moving expenses, such as packing and transporting belongings to your new home. It is easy to cancel a policy and transfer it to a new landlord's insurance plan. It is recommended to contact your insurer in advance to make sure that your policy will cover your new address.It's […]

It is never easy moving from one place to another. Moving to a different city or state can be a bit stressful if you aren't prepared. You'll meet new people, experience new surroundings, and find yourself in a new job. While moving can be exciting, it is also stressful. There are so many tasks to complete, and you'll want to make your transition as stress-free as possible. Thankfully, there are some tips to make moving easy. Pack your stuff carefully. Consider the weight of each box. Heavy boxes are more likely to tip over and take longer to move. Pack light items in lighter-weight boxes. Make sure to label each box so you can easily find them when unpacking. Pack boxes carefully and divide heavier items among smaller ones. This will reduce the chance of breakage and make unpacking easier, too. Follow these tips to make moving easy. If you're not sure how to pack your items, ask a moving company for a checklist. Don't try to move too fast. A moving day is long and stressful enough. You're probably exhausted from packing and unpacking. But with a little planning, you can make the process go smoothly. Remember that the move often involves cleaning both your old home and your new one. If you can't do it yourself, consider hiring movers or cleaning professionals. These professionals will handle the tedious tasks and ensure the move goes as smoothly as possible. Get rid of unnecessary items. Packing is easier when you have less stuff to carry. Eliminate duplicate items in the kitchen and breakable appliances. Cut down on your clothes as well. If you can, sell them online to make extra cash. In addition, you can also donate any extra goods to charity. By using these tips, moving will be a breeze. If you can't afford to hire movers, you can save some money by decluttering your home. Whether you're moving across town or across country, you'll be glad to hear that there are many tips to make moving easy. The last thing you need is to rush through the process. You need to complete all necessary tasks beforehand, from contacting your Internet service provider to reserving a new place for your belongings. By making final arrangements and packing everything ahead of time, you can ensure a smooth transition. You'll be surprised at how quickly your life can become chaotic if you don't plan ahead. Get the help of friends and family. Moving can be stressful, so consider hiring movers to help. Moving companies in your area can offer their services, but they're also expensive. Hire extra hands instead, if you're on a tight budget. Moving can be very stressful and tiring, so be sure to get the help of friends and family members. A moving checklist can calm your nerves and make your move a lot easier.

If you've ever wondered how long a managed move takes, you're not alone. Many parents are asking themselves the same question – how long does a managed move take? A managed move is a trial period, usually 6 weeks, in which students are required to meet certain behaviour targets to be transferred permanently. Once they've met their targets, students can stay in their new school permanently. However, there are several things you should know before allowing your child to be moved under this system. First, a managed move is a formal agreement between a parent and a school. The child's current school and the proposed secondary school must agree to the move. It usually takes a couple of weeks for the formal process to take place. However, if the current school and the receiving school are both unable to work out an acceptable plan for your child's educational future, a managed move may be the best option. The DfE guidance suggests that a managed move should only be used when a child is failing t o meet their behaviour expectations. If the child is a looked after child, this type of move is not usually considered. This type of move should only be considered after the parents have discussed the issues with the head teacher. The purpose of a managed move is to ensure that all parties involved are aware of the risks involved. If your child is at risk of exclusion, a managed move may not be the best option for your child. Once the process has begun, the main school will contact the nominated schools. The home school will complete a managed move information form and submit it to the nominated schools. Once the nominated schools have accepted the form, the transition process can begin. The process can take up to four weeks, or even more. This timeframe is based on the number of children being managed. You should expect a transition period of a few months after a managed move has been completed. Managed moves require a lot of paperwork. The process is lengthy, but it's worth it in the long run. Managed moves are an effective way to move a young person from one school to another. It's important to remember that the process is a legal one and that the school has to consider the children's needs. When the child is ready for a move, a managed move will take at least six weeks.  

You've decided to move and want to ensure that you're as organized as possible. Creating a moving preparation checklist can be a great help to stay organized and stress-free during the big day. The Ultimate Moving Checklist is a comprehensive, personalized guide to everything that needs to be done for your big move. This checklist is tailored to your specific needs and makes it easy to get your things done in the most efficient way possible. Organize your boxes One of the first things you should do when preparing for a move is organize your boxes. You should have a schedule for packing, moving trucks, contractors, and any other details of your new home. This moving preparation checklist can be a lifesaver when you're stressed out or just don't have time to organize all your items. By organizing your boxes before the move, you can ensure a smooth transition. Another important step in packing is making an inventory of your items. Make sure to label each box according to its contents, because this will help you remember where everything is and which isn't. You should also place fragile items in boxes with plenty of bubble wrap or newsprint. Labeling your boxes can also save you time and energy. Also, remember to include all the important items, like screwdrivers, first aid kit, and change of clothes. Next, organize your boxes by room. The first box should be filled with essential documents and valuables. This will make it easier to identify items you might need later. Another important part of your moving preparation checklist should include backed-up photos and files. Once you've packed the first box, you can start packing the rest of the boxes. Make sure that you label each box with a detailed label. You can also make a moving checklist based on your household inventory sheet. Pack your NECESSITIES box It will be a good idea to label your essentials box so that you can easily locate and access your items during the move. The box should not be sealed until moving day. Make sure the box is clearly marked with the person's name, so that you don't accidentally leave it on the truck. If you have a pet, consider sharing the box with them. Then, on moving day, unpack the box. Essentials for your new home include toilet paper, hand soap, and bath towels. If your home has a bathtub/shower combination, make sure to pack a clear shower curtain and rings. You will definitely want to take a shower, so it is best to be prepared. Be sure to have a change of clothes with you too. A good pair of scissors is handy to cut through packing tape. While you may have to purchase additional furniture, don't forget to take along your favorite air mattress or other items that make you feel relaxed. It's also a good idea to pack personal care items such as medications and preferred cosmetic products. Also, pack your children's favorite toys and books to keep them occupied while you unpack. If you're planning on packing your own items, make a list of what you need, and where you can find them. Book shipping for vehicles The most important thing to remember when shipping vehicles is to book them as far in advance as possible. You can't wait until the last minute to arrange transportation for your beloved vehicles, and you should always book at least four weeks in advance. You can always try to get a last-minute shipping quote, but it's generally more convenient to book a shipping service as early as possible. The following tips will help you prepare for your car shipment. You should have your car shipped by a reliable and experienced transport company. It can be difficult to decide which service to choose. You can choose between enclosed and open transport. Enclosed transport is usually used for expensive or rare sports cars. A legitimate vehicle shipping company will give you a contract, but it will be long and complicated. In any case, it's well worth the trouble to have your car shipped by a reputable company. You must know the exact date of delivery before you book a shipping service. Different carriers have different delivery times, so you should arrange delivery for your vehicle at least two weeks in advance. For example, a delivery from the Midwest to the East Coast can take three to eight days. A delivery to the West Coast can take a week to two weeks. You should also know the cost of shipping your vehicle and determine a budget for it. The price depends on the distance and model of your car. Find a roommate If you don't know anyone in your new community, you can use your social networks to find a roommate. Try emailing friends or posting a note on Facebook. Be specific about the area you're moving to and the dates you need a roommate. You can also ask people at work if they know someone looking to move. You can even post a photo of your new home and describe your lifestyle. The best thing you can do is give yourself as much time as possible to search for a roommate. This will allow you to advertise, conduct multiple interviews, and not feel rushed. It's also important to consider that the amount of time required may differ by location. If you're moving to a big city, the renting market is likely to be much more competitive than in a small town. Make sure you're able to meet and interview multiple people before settling. Once you have found a potential roommate, make sure you meet in person before you move into your new apartment. If you're unsure about your new roommate, meet them in a public place, like a coffee shop. Ask them to give you references, which will help you decide whether they're right for you. If you feel comfortable with your potential roommate, you can invite them […]

Before you pack up and move out, you should evaluate what you need to keep and which things you can get rid of. The less stuff you have to move, the better. Plus, fewer items to move means less physical work. In addition to clearing out the clutter, you should check if appliances need to be repaired or replaced. You can also plan a move-out inspection. However, you should prioritize bigger tasks and leave smaller tasks for after moving out.Building an emergency fund before moving outMost financial experts recommend building an emergency fund of three to six months' worth of living expenses. It is especially important if you are planning on moving out on your own, because it will provide you with a safety net if your income goes missing for a while. You can use this money for expected expenses, such as rent, but also for unexpected ones, such as car repairs or medical bills.You can set up automatic transfers to your emergency fund to make it easier to save. This way, you can set aside a certain percentage of your paycheck and stay in the habit of saving. If you don't want to set up automatic transfers, you can also save change. Investing your spare change can also help you build an emergency fund.A money market account or high interest savings account is a good option for building an emergency fund. These types of savings accounts earn interest without requiring any additional deposits. Compound interest is an excellent way to maximize the rate of return on your savings and build a bigger emergency fund. By saving money regularly, you can prevent unexpected expenses from adding up and leaving you in a debt cycle. Besides saving money, building an emergency fund can also give you peace of mind.A good emergency fund is equivalent to three to six months' worth of living expenses. This amount may seem intimidating at first, but you can start building it by setting aside a small amount each week. You can then adjust it based on your income and bills. When you start building your emergency fund, you can also use it for other goals.Creating an inventory list of essentialsMaking an inventory list of essentials to prepare for your move is a great way to streamline the moving process. Not only will it help you know what you have and where it is, but it will also make it easier to file an insurance claim if something is lost or damaged. Having an inventory list will also help you keep track of your belongings when you pack them for the move.Having a comprehensive inventory list will also help you organize and separate your belongings. This is especially useful post-move when it comes to unpacking. For example, you can separate electronics by room and mark valuable items separately. This will prevent tangled mess when you unpack them. When marking items, remember to consider the sentimental value. Some things have more sentimental value than financial value.Once you have a general idea of what to pack, you should create a detailed list of each room in your house. Include books, framed pictures, and knick-knacks. Make sure you write down their estimated value. Then, assign each item to its room. Also, make a note of its new location.If you have children, you should plan the move according to where they will be going to school. It's also a good idea to make an inventory list of the items that you're going to pack. This list will help you identify the things that will need to be packed and stored, as well as their condition and value. It will also help you if any items are lost or damaged in the process. Creating an inventory list is also beneficial if you're going to hire a moving company. You can also use it when choosing insurance for your move.Planning a move-out inspectionPlanning a move-out inspection is a key part of the moving-out process. It is important to do an extensive check of the property to identify any damages or defects. It is a good idea to schedule the inspection several weeks prior to the move. It is also a good idea to get the landlord's approval first.Moving out inspections are essential for both the landlord and the tenant. They help them track the condition of the rental property and estimate the costs of repairs. They also help tenants determine whether they are entitled to a full refund of their security deposit. When conducting these inspections, both landlords and tenants should follow local landlord-tenant laws. These laws vary from state to state, but in general, it is advisable to schedule the inspection when the tenant moves out.Before the move-out inspection, the landlord should make a list of items to check. The checklist will help keep the landlord organized, guide him or her during the inspection, and ensure a thorough review of the rental property. The checklist should also list items that may lead to deductions from a tenant's security deposit. Additionally, the list should match the one created for the move-in inspection, so that it is easier for the landlord to compare what the tenant has done to the property.If the tenants are responsible for cleaning the property, they should document the work they have done. If necessary, they can get pictures and video footage to go along with their descriptions. Additionally, they should pay the rent and other financial obligations. They should also make sure that the electrical wiring works properly.Working out a daily budget before moving outOne of the best things you can do before moving out is to work out a budget. This way, you'll know exactly how much money you can afford to spend each day. You can also make sure that you have enough money to cover bills on a monthly basis. This is especially useful if you're sharing a place. It can be cheaper than renting alone, and you won't have to worry about stretching […]

Moving yourself across country will introduce several changes into your life. Before you can move across the country, you must change your postal address. If you are moving two weeks before the date of the move, contact the United States Postal Service to let them know of your new address. Changing the address after the move is riskier and can cause mail to be lost. So make sure to contact the USPS well before your move date so that they have time to change your address. Cost of moving yourself across country While it may be tempting to save money by moving yourself, it is not always the best option. In addition to the inconvenience of coordinating your schedule, you might end up paying out of pocket to friends and family. Before you begin, make sure you do enough research on the various companies that can help you move. Also, remember that many companies will offer discounts that can help you make their services more affordable. For instance, if you're going across the country alone, it is cheaper to hire a professional moving company to handle the entire move. While you'll save on labor costs, it's important to remember that you will incur expenses during the move. For instance, a truck rental costs about $1,200, which is three-fourths of the cost of a full-service move. Then there's the cost of gas and additional insurance. Considering that an average rental truck will only get ten mpg, this will add up to a considerable expense. Plus, you'll likely end up stopping for gas seven times. The cost of cross-country moving varies greatly depending on the distance and the number of belongings you're moving. If you're on a budget, renting a truck and driving yourself can save you a few hundred dollars. But it's not as convenient as hiring a moving company. You can expect to spend anywhere from $1200 to $2500 for a cross-country move. To find the best price, make sure to get multiple quotes and compare costs and services. Another way to reduce the cost of moving yourself is to rent a portable storage container. The cost of moving a portable container is similar to that of renting a truck. However, it's more challenging to move a full-service container. The price is close to that of renting a truck, but the benefits far outweigh the added effort. You can use the internet to find out the size of the container you need. You can also decide how many you need, using an online tool to figure out the size of the container. If you hire a moving company, you can take your time loading the container. Time required to move yourself across country When moving across the country, you must consider the cost, time and distance involved. Moving across the country on your own requires planning and coordination. You also need to cancel subscriptions and forward mail. The cross-country moving guide walks you through each step to ensure you don't overspend. It also teaches you how to hire the right moving company and travel effectively. Whether you're moving across the country yourself or hiring a company to help you move, the guide will provide you with everything you need to make your move a success. Before moving cross-country, be sure you've organized transportation and bank accounts. Make sure to close your local credit union account and open a new one before you move. Pack toiletries and medications, and anything valuable to move with you. Before packing, decide what you'll need for transportation and the distance that it will take. Once you've planned all the logistics, the next step is choosing a moving company. Options for moving yourself across country When moving across country, it can be difficult to decide which way is best for your needs. There are many different factors to consider, and deciding on the best way for you will depend on your budget, your time, and your schedule. Fortunately, there are many ways to move yourself without spending a fortune. Consider the following options to save money and time on your move. Here are some of the main considerations for moving across country by yourself. Clothing. Your clothes will definitely go with you, but you may need to pack them smartly. Simply tossing clothing into boxes will increase the number of boxes you need to pack. Try rolling your clothes so they fit in one box and are wrinkle-free. If space is tight, fill in the gaps with smaller, less bulky items. And don't forget important documents, like birth certificates and passports. Whether you're moving across the country or just across the street, it's essential to prepare your belongings for the move. Before you pack, take the time to research the cost of living in your new city. While New York and Washington D.C. have some of the highest housing prices in the country, consider a few factors when choosing the best way to move. If you plan to rent a home in a new state, check your credit score. Your credit score will affect your ability to rent, so if it's bad, take steps to repair it before moving. A cross-country move can be a thrilling road trip or a dreaded nightmare. Moving across the country yourself is the most expensive option, but it may also be the most challenging. There are a lot of moving costs and a tiny margin for error. You'll want to hire a professional moving company. However, this option isn't the best option for everyone. Ultimately, it's up to you. Cost of renting a shipping container Considering renting a shipping container when moving yourself across the country? The cost of renting one can be quite reasonable, as shipping containers can be loaded with your belongings before they are delivered to your new home. Depending on the type of container and its size, prices for renting containers can range from hundreds to thousands of dollars. Whether you choose to move by […]

There are many things to remember when moving. A moving checklist will help make the process go as smoothly as possible. It will help you avoid surprises and make sure you have everything you need. Here are some tips to help you get started. Keep these tips in mind as you prepare to move. Read on to learn more! Here's a checklist of items to buy when moving. Also, keep these tips in mind when cleaning and sanitizing your old home. Getting organized A moving checklist is extremely helpful in ensuring that you have everything you need in order to complete the move with minimal stress. The first step in creating a moving checklist is to make an inventory of all your possessions. The inventory should be organized by category – keep, donate, give away, and sell. Make sure to include all important dates, including the packing and unpacking of your belongings. Using a moving checklist is an excellent way to keep track of everything, whether you are moving across the country or just up the street. Once you've compiled your moving checklist, it's time to label your boxes. You'll need to remember which box contains the essentials. The essentials must remain with you throughout the move and be loaded last. Labeling your boxes is a great way to stay organized. Since cardboard boxes can often look alike, it can be easy to lose track of what's in one without labels. Using a moving checklist is one of the most effective ways to stay organized and save yourself from unnecessary stress and frustration during the move. Packing your belongings There are several important things to remember when packing your belongings. One important aspect is to label everything, including the most delicate and valuable items. Packing by room or function will make tracking easier. Use newspaper or bubble wrap to pack light items, and heavier items go in the heaviest boxes. Label each box by its contents, including screws, batteries, toothbrushes, and other small items. When possible, pack your toothbrushes and other important items last so you can quickly access them during the move. Another important step in packing is to make an inventory of your belongings. Create an inventory of every item in your home, and then break it down into categories. For example, how many sets of sheets do you have? How many boxes of out-of-season clothing? These can all be easily packed. When you make an inventory of your belongings, you'll know exactly how many boxes to purchase, and how much space to dedicate to each category. Disposing of hazardous items If you are moving, disposing of hazardous items should be on your move checklist. If you have hazardous household products, you may want to take these materials with you, and contact a local hazardous waste disposal company to get help in properly disposing of them. Disposing of hazardous household materials on your own can be dangerous, so check with your new moving company to be sure. If you don't know where to dispose of hazardous materials, request a mail-in recycling kit. Always store hazardous items in their original packaging, and handle empty containers with care. The list of hazardous materials includes chemicals, petroleum-based products, paints, sealants, herbicides, and electrical waste. This list may include items you haven't even considered before. If you don't think these items are hazardous, check out your move checklist and follow the guidelines that you've read. In California, you must follow the law. It's important to follow the rules and regulations regarding hazardous materials. Cleaning your old home Moving out can be stressful, but the fact remains that you'll have to clean your old home before you leave it. When packing, keep all of your cleaning supplies in a box or laundry basket, separate from the moving truck. You'll need these supplies for cleaning your old home and your new one. Once you move, it's easy to forget these items. Just remember to have a wide open space in your home so that you don't trip over things. To begin, gather a large garbage bag and empty your wastebaskets. Then, begin the cleaning process by focusing on the most heavily used rooms of your old home. Generally, this includes bathrooms. Toilet seats, bowl, and toilet seat should all be thoroughly cleaned. You can also use toilet bowl cleaners to get rid of soap stains. Toilet bowl cleaners can also be used to clean toilet seats and holders. Moving checklist It can be helpful to make a checklist to prepare for your move before you begin the actual packing process. A moving checklist can make sure you're not missing anything crucial and can make the process go smoothly. There are many things to do when moving, from organizing your move to preparing your belongings for transport. To get the most out of your moving day, start the process two to three months ahead of time. Make sure to make a moving binder and gather all your important papers and information. Before moving, you'll want to buy a binder or make a folder on your computer. Creating a moving file is an excellent way to organize your timeline and moving checklist. It's also a great place to put all your moving paperwork. Make sure to create a folder for your moving documents and assemble your important financial and personal documents. You'll want to start the packing process as early as four weeks before your move date.

If you're on a budget, consider moving yourself. This is a very inexpensive option, but it's not appropriate for everyone. For example, if you have elderly relatives who can't handle heavy lifting, it's better to hire a moving company. Alternatively, you can ship your belongings by parcel.Renting a cargo trailerCompared to renting a box truck, cargo trailers can save you a lot of money. Since these trailers are attached to a tow vehicle, they can be used for a shorter period of time. This means that you can move more things in less time and spend less money on gas and insurance. Plus, you can sell the trailer if you don't need it anymore.A cargo trailer can be rented for a very cheap price from traditional moving companies and teardrop trailer dealerships. These companies have various rates and types of trailers to suit different needs. In addition to cargo trailer rentals, teardrop trailers now feature cargo space, making them an even more affordable option.When renting a cargo trailer, make sure that your car can tow it. Most cars are capable of towing a cargo trailer, but a rental company will want to know what kind of car you have, its model, and its year of manufacture. The rental company will also tell you what size trailers your car can safely tow. Make sure that your vehicle has a good hitch, which is a mandatory requirement to rent a cargo trailer.If you're moving from one city to another, you can rent a cargo trailer to transport your items. It's a great way to move a large number of things to multiple cities or states. It's also an affordable option for long-distance moving. But remember to check for fees and terms before booking one.Shipping your move by parcelShipping your move by parcel can be a very affordable way to move across state lines. The cost depends on the type of items you're shipping, the distance, and the type of carrier you choose. You can get an estimate online from at least two companies and choose the cheapest one.Choosing a courier service is a good idea if you're shipping a few boxes. The cost varies widely, but can be as low as $10 per box. These services also provide insurance and reliable tracking. You can combine boxes from different moves to reduce the cost of shipping.Using a trucker is also an option, but it's important to keep in mind that you're not dealing with a professional mover. If you choose this option, make sure to research the trucker before you hire him. You can't always trust an independent driver, so make sure you're sure they're the best trucker for the job.If you're moving across state, USPS is a good choice for small packages. USPS is best for moving items under 70 pounds. Another affordable shipping option is Amtrak Express Shipping, which utilizes unused space on trains to transport your belongings. The service charges about $3 per box per extra day.Hiring a full-service moving companyHiring a full-service moving company is a good option when you need to move out of state, but the cost can be expensive. If you plan to move out of state on a budget, it's best to do your research and get a couple of quotes. In addition, it's a good idea to have a friend or family member assist you with the packing and unloading. Then, you can split the cost of labor and transportation between the two.While hiring a full-service moving company is expensive, it can also save you time and money. Professional movers are experienced in moving, and they have the right training to pack and handle your possessions. Plus, they'll avoid any back injuries that could occur if you lift heavy items.The best companies will also make an inventory of your current home before moving it. They'll walk through the house with you and ask you for an accurate inventory. Then, they'll give you an estimate for the amount of personal belongings you're moving. Explain to them which items you'd like to donate or sell so they can estimate their total weight.Moving during the off-seasonIf you want to save money on your move, moving during the off-season offers some great moving options. This period runs from September to April and moving rates are significantly lower. However, there are a few things you should keep in mind if you're planning to move out of state. First of all, you must bear in mind that moving out of state will require transportation. If you're relocating to another state, the most affordable way to do this is to drive yourself. You can also hire a moving truck. This will only cost around $2,100.Another tip for moving out of state is to start saving as soon as possible. This way, you won't have to shell out hundreds of dollars on packing supplies. Also, if you're planning to move long distance, you can use friends and family members to help pack some items for you. Moving during the off-season also gives you the opportunity to get discounts from moving companies. Some companies even offer discounts to customers for paying in advance or moving during off-season.Depending on the size of the home and the amount of belongings you're moving, a self-moving company or truck rental may be the cheapest way to move out of state. However, these companies don't offer full-service moving services. To get a good idea of how much these services will cost, you can compare prices of different companies and their recommended equipment. Using U-Haul, for example, can cost about $1,108 for a two-bedroom home and a twenty-foot truck plus fuel.Using a moving trailerIf you're looking for cheap moving options out of state, renting a moving trailer might be the best option for you. While moving with your own vehicle can be a hassle, renting a moving trailer can make the process easier and cheaper. You can rent a trailer for $15 to $40 and save a lot […]

The first thing to consider before moving out at eighteen is your financial situation. Do you have savings? Do you have a steady source of income? If not, you need to save money for unforeseen expenses. If you are renting your first place, make sure you have a backup plan for paying the rent and bills. If you can't save enough, ask your parents for financial assistance. They may be willing to help. When moving out at eighteen, make sure you've secured accommodation. This means finding an income source and saving as much as possible. You'll also need to begin hunting for a new place. Unfortunately, renting an apartment or house isn't cheap. If you can't find a place on your own, ask for a loan from your parents or friends or look for a roommate with similar preferences. Then, you can split the bills with the other person. If you don't have anyone to share a place with, you can search online real estate portals for apartment listings. Another important step in preparing for moving out at eighteen is learning how to take care of a pet. A houseplant is not difficult to care for and will help you learn how to take care of a pet. As your skills improve, you can move on to more demanding plants or pets. Once you become familiar with taking care of a pet, you'll be ready to move out. This is one of the most important steps in preparing for moving out at eighteen.

There are many steps to take when preparing for a move to another state. Start with researching the new area. Visit the grocery store and take public transportation. Try your favorite activity in the new city. Explore different neighborhoods so you can better understand the lifestyle in your new area. Then, try to find ways to replicate that lifestyle in your new city. After all, this will help you feel more comfortable in your new surroundings. Check out local school policies. Different states have different educational requirements, so make sure to research the schools in the area before moving. Find out about the costs of additional schooling in the area. Also, calculate how much you will need for a house in the new city. Also, remember to make a nest egg for emergency repairs. Consider whether you can afford to move or stay put. The decision to move can be a difficult one, so make sure you plan ahead. Check with your university. If you're a student, you'll want to find out if there are any requirements for transferring your school. You'll also need to check on the laws of your new state. If you'll be driving a car, make sure you've got a valid driver's license and car insurance in the new state. A good way to make the transition is to hire a moving company.

Considering hiring a professional to move you? The average cost of hiring a cross-country mover is $4,890. But you can still find low-cost moving options if you know what to look for. Consider the factors that will affect your costs: Local moves are generally cheaper than long-distance moves, and you'll save money by renting a truck instead of hiring a professional driver. But remember to choose the right time of year for your move! Usually, March to May is the best time of year to move. Late May to September, on the other hand, is the most popular time of year to move.  

Before hiring a moving company, you should de-clutter your house. You should also label all boxes so you'll know which items will be going to your new home. You can also disconnect appliances and measure furniture for ease of moving before the big day. And don't forget to mark the boxes with the new location of your furniture.Declutter your home before hiring a moving companyThe best way to declutter your home before hiring a moving company is to start as early as possible. While you may be tempted to sift through everything on the day you are moving, it is actually more effective to start months before the move. This will give you time to declutter your home room by room and think about each item carefully. It will also make the whole process less stressful.Organizing and decluttering your home is the most important step. You will need to make a plan for each room in your house. This will help you stay organized and save money on the move. It will also make the process easier if you have a schedule.The first step in the decluttering process is to determine what you are keeping and what can be thrown out. Decide how much of each item you want to keep and how long it has been since you used it. Once you have your list of items, conquer each room one by one. You should also have a box for things you aren't sure you'll need or want in the future.Decluttering your home before hiring a moving company is a good idea for both your time and money. By reducing the amount of things you need to move, you will save both time and energy. The more stuff you have to move, the more money it will cost to transport it. If you can downsize, you might even find that the extra cash you save will go towards paying for your moving company.Label boxes with destination in new houseOne way to make it easier for the moving company to deliver your items to your new home is to label boxes with the destination in your new house. This can be accomplished with colored tape or stickers. You can also write down the contents of each box directly on the moving box. The only thing you should not do is write down valuable items.The most common way to label boxes is by room. But this is not the most effective method of labeling. Simply writing the name of the room on a box does not give the movers enough information. In addition to writing the room name, you also need to label each box with the contents and naming scheme.If you have a floor plan of your new home, it will be much easier to label your boxes with the destination in your new house. Before you begin packing, make sure you review it so you know where everything is located. Also, be sure to write your acronyms on the floor plan.Another effective way to label boxes is to use a color-coding system. Choose one color for each room. For example, if the boxes contain kitchen items, make sure they're marked with blue labels and packing tape. Then, continue with the next room.Disconnect appliances before hiring a moving companyBefore hiring a moving company, measure the openings for the counters and doors in the new home. Your leasing agent or real estate broker can help you with this. If you have large appliances, it may be easier to disconnect them before moving them to the new home. Disconnecting appliances before moving will prevent the hassle of having to move them on their own. You can also contact the appliance manufacturer to ask for tips on how to move them properly.You should also prepare large appliances for relocation by consulting the owners' manual. If you have gas or electric appliances, you should disconnect them before hiring a moving company. Alternatively, you can hire an electrical contractor to disconnect them for you. Make sure to remove loose items inside the appliances as well.Disconnecting appliances before hiring a moving company can be time-consuming, but it can ensure that your move will be smooth and damage-free. You should also be sure that you hire a moving company that can properly prepare your appliances. These companies will have a large moving vehicle and specialized technicians to safely move your appliances. Typically, it will take you anywhere from one to three days to properly prepare your appliances for the move.Disconnecting appliances is a crucial part of the moving process. Most movers are unable to handle gas and electrical appliances, so it is important to unplug them beforehand. If you plan to move your stove to another apartment, make sure it's disconnected before you hire movers. You can also disconnect the water supply line in the dishwasher to avoid potential electrical problems.Measure furniture before moving dayIf you are planning on hiring a moving company, make sure you measure each piece of furniture ahead of time. Measure your beds, couches, and other pieces of furniture to determine how much space they will need in your new house or apartment. Also, measure any appliances and desks to determine if they have removable legs. It is also important to measure pianos. Having accurate measurements will save you a great deal of time and money on moving day.Whether you are moving your office or home, it is important to measure your furniture ahead of time. This will help you determine how much space you will need to move certain pieces, and it will also prevent you from having to disassemble furniture that you do not have space for. You will need a retractable tape measure, a pencil, and a notepad to record the measurements. Remember to double-check the measurements to avoid any mismeasures and unnecessary frustration.You will also want to sketch out the layout of your rooms, so that you can prepare movers on the moving day. This way, they will […]

Preparing for a military move is a critical part of military life, and it is essential that a service member start planning as soon as possible. The first step is making a list of everything you will need and taking an inventory of your belongings. You may have to wait for your things to arrive, especially during PCS season. If this is the case, bring only the essentials with you and make sure to keep family and friends informed throughout the move.Getting a military loanWhile preparing for a military move can be expensive, there are a few ways to make it easier on yourself financially. First, make sure that your current household accounts are in order. You'll also need to have a comprehensive budget. You'll also need to figure out how much cash you'll need to buy new furniture, utilities, and other items. While military policies cover certain expenses, you may need to purchase additional insurance to protect your belongings. In addition, military relocations often involve a change of address.In addition to the DOD's own allowances for moving and housing, the government will reimburse you for tolls and mileage expenses. You'll also get a moving weight allowance based on your rank. Before you move, make sure to find out what your allowance is.Another way to save money on military relocation is to get pre-approved for a home loan. This will give you a clearer idea of your purchasing power, and show the seller that you're serious about buying a home. A lender will also require documentation that proves your income and military service. Make sure to ask questions about what documentation is needed.If you're planning to move overseas, you'll likely need money for moving expenses. While PCS moves are already stressful, an overseas move is even more complicated and unpredictable. You may be moving every two or three years, or even more often. In any case, military relocations are never free. You'll have to pay for many of the costs upfront, before your DLA starts paying for them.If you're planning a military move, you might qualify for special loan options. For instance, you can qualify for a VA loan, which doesn't require any down payment, and doesn't require private mortgage insurance. Your closing costs can even be covered by the seller, if you don't have enough money to cover them. The good news is that a VA loan is much more forgiving than a traditional mortgage.Your military move can be costly, but the good news is that Uncle Sam covers most of it. You can ask your base finance and transportation resources for help with your expenses. The Military's Transportation Management Office will help you with all of the details. A military move is an exciting and challenging time for a military member, and you should plan accordingly.Getting a sponsorIf you're planning a military relocation, you need to find a sponsor. A sponsor can help you with your relocation by providing you with important information about the new location. This person may offer tours of the area or answer your questions about it. It's important to get your sponsor's contact information in advance so that you can communicate freely.Sponsors are military members who are trained to help incoming families settle in to their new base. They can answer questions about schools and housing, arrange rental cars, and pick up your family from the airport. They can even help you find temporary housing and furniture. These sponsors also have insider knowledge about the new installation, which can help you get settled in quickly and efficiently.To become a sponsor, service members can take eSponsorship application training. eSAT provides training and resources to help new Sponsors be effective. This training is mandatory for those who are assigned sponsorship responsibilities. Once a sponsor has completed the eSAT training, he or she will be able to access the military's eSponsorship website.Finding a sponsor is crucial for a military member's relocation, as it is essential to have someone familiar with the area. Oftentimes, sponsors are able to help their new military partner with housing, transportation, and even household loan lockers, which provide basic household supplies and small appliances. The sponsor can also provide helpful tips regarding local culture, currency exchange, and driving.A sponsor can help military families prepare for a military PCS. The sponsor can also help military families make the right transition and connect information about school registration. Sponsors are usually active military members. In addition, they can connect the family with other important details that can help them adjust.While you're preparing for a military relocation, it can be stressful. Start planning early! There are a number of websites and resources to help you prepare for the move. Each branch of the armed services has a Family Service Center and Relocation Assistance Program Manager to assist you with preparing.Getting ready for a military moveBefore a military move, it's important to know the rules of PCS, or permanent change of station. This type of move means spending at least 20 weeks at a new duty station. If you're only going to be there for a month or two, you can also apply for a partial household move. There are also international moves, which involve sea transportation.As soon as you know you'll be moving, start making lists and making inventories of your possessions. It's a good idea to get moving estimates from as many moving companies as possible. Buy packing materials and begin packing as early as possible. Don't forget to communicate with family and friends about the process.PCS-specific checklists can help you stay on track with your PCS and reduce the stress that comes with it. A checklist will help you prepare for any details that will come up during your military move, and it will help you plan ahead. You'll need to know where you're going, what your military will provide for living expenses, and how long you'll be gone. You'll also need to know the Basic Allowance for Housing in your new location. […]

There are a few key things to look for in a mover. You should be able to easily compare quotes and choose the right one based on your needs. Listed below are some tips on what to look for in a mover. Before hiring a mover, make sure that they're fully licensed and insured. If they don't, you may be wasting your money. The American Moving and Storage Association estimates that the average cost of moving interstate is $4,300. References from previous customers are another valuable source of information. Ask friends and family members about the companies they used and if they were satisfied. Also, ask the moving company for references from recent customers. You may be able to call these people to see how they were treated. Obtain references from moving companies that have completed moves similar to yours. These references will give you a clear picture of the company's professionalism and expertise. Liability insurance is another important factor to look for. A mover should carry liability insurance, as this will protect you from any damages that may occur during the move. Some landlords and property managers require copies of insurance coverage from movers. Basic insurance may not cover the full value of your items. Always look for full value insurance when you choose a mover. However, there are many types of movers to choose from. Lastly, check for Better Business Bureau accreditation. An accredited mover will have a high BBB rating, which gives you peace of mind. Furthermore, they'll be transparent about their rates, so you'll know what to expect. No hidden fees are going to keep you from achieving your moving goals. Choose a mover that has been around for several years and has a proven track record. It will make moving a lot less stressful! When choosing a mover, be sure to sign the bill of lading. This contract is the legal contract between you and the mover. Make sure you read the bill of lading carefully and hang on to it as it will be needed in case of disputes later. Additionally, you must pay the amount stated on the bill of lading. Ideally, the bill of lading will have the name of the mover, the type of payment, time of pickup and delivery, minimum and maximum amount, and other vital information. Another important factor to look for in a mover is the insurance. You should be 100% sure the mover you hire has liability insurance and will not leave your belongings unprotected. Make sure they also carry the appropriate certifications. A USDOT number is a good indicator that the company is legitimate and not a scam. Lastly, make sure the mover has a proper license to do business. Make sure the company has a Department of Transportation number (DOT) number. The DOT number helps the movers identify themselves as commercial vehicles in interstate commerce. Licensed movers will include their number in their advertising and website. Motor carriers are required to obtain this number in order to provide safe and secure services to their customers. Lastly, make sure the mover offers several types of assistance. They should be willing to adapt to your needs.

Before moving, you should declutter your home. Organize by category, discard items that you don't use and wash extra linens. Also, wash extra toiletries, jewelry, and other odds and ends. These items should be stored in sturdy boxes or containers. Keep them out of reach of children and pets. Read these tips to pack your home effectively. If you want to make the move go smoothly, here are some of the most important things to remember: Decluttering One of the most important things to do before moving out of your current home is to declutter. While this may seem like a daunting task, it is important to remember that it is a very rewarding experience. Not only will your home look better when it is free of clutter, but you will save money, as well. You can also start over fresh by getting rid of old electronics and impulse purchases. Decluttering before moving can be done well even a few weeks before you need to move out of your current home. To save money, decluttering before moving is an important process. Even though it may be a challenge, you can get started a month or two before moving day. Instead of trying to declutter everything at once, it is a good idea to break it down into manageable tasks. If you start early enough, you will have plenty of time to declutter each room and will be less stressed. This way, you will have time to consider each item carefully and will not be rushed by a rush. Organizing by category Organizing by category when packing for relocating can help keep your home organized, so you don't have to sort through every box. Before moving, label each box with the room it belongs to. Use numbers instead of letters to make it easier to locate your belongings. Label each box separately, and if possible, use different colors for each room. Having everything separated by category will save you time and anxiety in the long run. When organizing by category, start with the rooms that you use the least. For instance, packing winter items should be done in the summer, whereas winter items can go into storage right away. You can also use a printed home layout to create color-coded maps of each room. If you have a large home, you'll need more time to pack than if you're moving into a smaller apartment or a one-bedroom apartment. Getting rid of unwanted items Getting rid of unwanted items is an important part of moving. It's hard to part with items that have sentimental value. Even if they no longer serve a purpose, discarding them is necessary to reduce clutter. Don't let the past keep you from moving on. When you start decluttering, you may find the same object in multiple places. The stapler may be in a craft supply box, but you probably don't need both of them. Rather, try to keep the most recent item. Another important tip is to consider donating items that you no longer need or want. Donating unused items can save you space in your new home and reduce your stress level when unpacking. Getting rid of these items can be as simple as donating them to charity. Most items such as furniture and appliances are expensive to replace, so you might as well find someone else who will benefit from them. This will also help you save money in the long run when you are tackling the task of getting rid of old items before moving. Keeping valuables safe during and after a move Moving into a new home is an exciting time, but it can also be stressful, especially if you have valuable possessions. Making sure everything is in its proper place can be difficult, and there's always the risk of losing valuables. There are a few ways to keep your valuables safe during and after a move. Make sure to prepare properly by taking inventory of your possessions, and take photos so you have proof of their existence. During a move, your valuables are likely to be spread out in boxes. Oftentimes, the doors to a new home aren't locked securely, which means a thief could target your home to steal valuables. Also, be extra cautious about sharing news about your move on social media, as a thief could be lurking in your newsfeed. Getting a moving checklist Getting a moving checklist before you start packing your home is essential. Your checklist will include everything from toiletries to clean clothing to medicines. You'll also need to collect cash to tip the movers, donate your excess food and clean your refrigerator. Don't forget to do all of these tasks in advance so you won't forget anything. Once you have your move date set, you should begin packing your home one week before the move. A moving checklist can help you stay organized throughout the entire process. Having a moving checklist will help you get organized, and it will also help you keep track of your progress. A moving checklist will also keep you on track and prevent any last-minute panicking. You can start writing your checklist three months ahead of time to avoid forgetting anything and make the process easier. A moving checklist will also help you plan your move and keep your belongings safe and organized.

What Should I Get Rid of Before Moving? Before you move, consider what should you get rid of. Old clothes can be donated or disposed of. Broken bedsheets and blankets can be donated. Don't keep extra hangers because they're bulky and heavy. Old decorations should be tossed as well. And get rid of any electronics you don't use anymore. All these things are unnecessary clutter that will take up space and make you feel uneasy when moving. You can reduce your relocation expenses by leaving behind fewer items. If you're moving to a new city, leave behind a few items that are convenient to use but have sentimental value. Leave behind only essential furniture and appliances that are lightweight and easy to transport. You may want to keep a microwave, coffee maker, or hair dryer if it's convenient to do so. Throw away anything that doesn't have a use for you, such as old magazines, stuffed animals, and old CDs. Don't forget to check the contents of your kitchen cabinets and refrigerator. Also, check out the condition of your furniture. Replace old items with new ones if they're not in good condition. It's not practical to carry a large library of books with you. You can also download them to an e-reader. In addition to donating or giving them away, you can also donate them.

The best thing to do before moving day is to go through all your stuff. Packing up can be a difficult task, but it is also a great time to organize your belongings. Use a moving guide to help you determine what to pack. Also, be sure to start your packing process early. The more time you give yourself for this process, the easier the whole process will be. And the best part is that moving isn't very stressful once you've started.PackingOne of the best things to do before moving day is to make an inventory of your belongings. This is especially important if you have high-value items such as electronics. If possible, document the make, serial number, and condition of each item. If possible, film yourself using the item in its working condition and note it on the inventory sheet.Organizing your belongings is very important to make it easier to navigate the process. Start by packing your least-used rooms first, which will also make it easier to access frequently used items later on. It is also best to group similar items together to make the process of packing easier. This will also make it easier for you to label the boxes and will keep everything organized. Ensure that you do not overpack because this will lead to damage.When it comes to moving day, you should try to leave enough time to complete all the packing. The sooner you start packing, the sooner you can start unpacking your belongings. You will also have more time to complete the task. It's also helpful to have a checklist that includes basic tools you will need for opening boxes and packaged supplies.You should start packing for moving day a few weeks before the actual move. If possible, try to move on a Friday, so you have a three-day weekend. This will allow you to make sure all of your utilities are set up and ready for your move. This will also give you time to make any necessary changes or transfers to your financial institution.If you are moving by yourself, it is best to leave some items behind. For example, you might want to give away or sell items that are too difficult to move. Don't forget to take extra precautions when packing breakable items, such as glassware. You may want to use newspaper to cover the glassware and plates.DeclutteringDecluttering before moving day is an excellent way to reduce the stress of packing and moving. By decluttering before moving day, you can effectively prioritize your possessions and visualize what will fit in your new home. Here are some tips to help you get started: Keep a checklist. Decluttering before moving day is much easier when you declutter one room at a time, instead of trying to pack up multiple rooms at once.Decluttering your house before moving day will not only save you time and energy, but will also save you money. It will also help you to sell items that have no use to you. You can even sell some of your unwanted items online. Another option is to hold a garage sale, where you sell items for a low price. It is also beneficial to notify friends and family about your move so they can be prepared.Another way to declutter before moving day is to make a deadline. Setting a deadline will help you work faster and complete the task on time. Most adults don't have the time to declutter on weekdays, so a weekend date is a good idea. You can also move excess items into storage to give your home a cleaner look.Make a checklist of what needs to be moved. Make sure to include all of the essential items. This includes toilet paper, box cutter, hammer, nails, etc. You can also place a marker on this box to remind you where to find these items in your new home.Creating a moving planIt's important to have a plan before moving day to reduce stress and make the move go as smoothly as possible. While there are many factors to consider, you should start by establishing a preliminary plan that will allow you to add details, such as a timeline and schedule, as necessary. Once you've created your plan, start thinking about the tasks that need to be completed in your current home before moving. This may include decluttering, packing, or even making small renovations.Creating a moving checklist is another great way to make moving day go more smoothly. A checklist will help you organize items and avoid surprises by ensuring that everything is in order. You can start creating your checklist as early as two months before the big move. For example, a checklist may include finding free boxes, making sure all paperwork is completed, and backing up your computer files.You should also create a budget so that you know how much you'll need to pay for moving and storage. This will also help you calculate insurance costs. It's also helpful to research various storage options and book a storage unit in advance. After that, you can begin creating a moving budget, including the costs for moving company fees, packing supplies, and security deposits. It's also helpful to make a schedule to keep you on track.You should also create a moving binder or Google Doc to keep track of all the moving tasks you need to accomplish. It's wise to break down tasks into eight-week increments, beginning two months before moving day and ending two weeks after the move. You can create other sections in the binder to organize all the moving documents. These include receipts, contact information, and moving estimates.Getting an early start on moving dayGetting an early start on moving day can help make the process run smoothly. It will also allow you to plan out tasks on a weekly basis, which can help reduce stress. In addition, if you have young children or pets, you can leave them at home. If you plan ahead, you can […]

The first step in moving to New Zealand is to secure a work visa or a resident visa. A work visa can be acquired by securing a job in New Zealand. You should be aware that it may take a long time to get the vis a approved, but many employers will assist you with the process. Once you have the visa, you cannot start your work until it has been approved. To find a job in New Zealand, you can use multiple recruitment agencies, including those that specialize in foreign workers. You can also use generalized job boards such as Seek and Trade Me Jobs to find vacancies.   Air travel is a quicker option for moving to New Zealand Moving to New Zealand is a great move if you're looking for a quieter lifestyle. Its climate is temperate, and the locals are generally friendly. Living in New Zealand means you'll never be far from the country's many beaches and national parks. The cost of living is also much lower than in the US, and you'll have more money to spend on other things.   Before flying to New Zealand, you'll need to secure a job and get settled. You'll likely be renting a place for a while until you've settled down in your new home. If you have children, consider living in a community with many activities for kids. The New Zealand government prioritizes healthcare and education for children, and is willing to subsidize medical bills throughout the lives of all citizens. When it comes to shipping items, air travel is faster than sea transportation. The amount of items you have and the distance you're moving will dictate which option is best for you. A 3-bedroom house will probably require air travel, but a 2-bedroom apartment will probably not. For large-scale moves, sea shipping may be the fastest option. It can take anywhere from a week to a few months to ship your belongings. Another important factor to consider when moving to New Zealand from the US is your time zone. Although the country is far away from Europe, moving to New Zealand is easier from the West Coast than from Europe. The flying time is approximately 12 hours, and the time zones are similar, which will make jet lag much easier to deal with. Getting to New Zealand from the US is not difficult, but you will need to prepare yourself and plan ahead to ensure a smooth transition. Another factor is cost. Moving to New Zealand from the US can be expensive, including visa fees, airline tickets, and shipping costs. The cheapest flight to New Zealand can cost NZD 400, and shipping can cost up to $400. You'll also need to pay for an apartment in New Zealand. You'll also need to pay for an overseas passport and an international phone card. The healthcare system in New Zealand is universal. All citizens and people on specific work visas are eligible for free medical care. However, some services may not be covered by the public health package. However, you can save money and time by buying a travel insurance policy that covers the costs of medical expenses. When moving to New Zealand from the US, make sure you plan ahead to take care of your health. Relocation to New Zealand is a great option for those looking to escape the hustle and bustle of the US. From quaint coastal towns to beautiful cities, the country is a popular choice for expats. The language is similar to English, and the local fast food is comparable to the US, except that New Zealanders eat Fergburgers! The overall culture is relaxed and easygoing. Shipping companies are similar to sea freight but with more support The transit time from the US to NZ will depend on your location and the shipping mode. For example, if you live in California, it will take approximately one week for your goods to be packed and loaded into a shipping container. It will take four to seven weeks port-to-port if the container is full, but will be shorter if you have a groupage container. Air freight will take up to 10 days to travel from the US to NZ. Choosing the right mover is critical to ensuring a smooth move. Local US movers may be suitable for interstate removals, but they may not be familiar with the ins and outs of NZ-based removals. Choosing the right company for your shipping needs will help ensure that your move goes as smoothly as possible. The following are some factors to consider when selecting the right company for your shipping needs to New Zealand from the US: Maersk Line is the largest overseas shipping company. Maersk Line operates 590 container ships and has 324 offices in 115 countries. Their current fleet of Triple-E vessels can carry up to 18,000 twenty-foot containers. The company also has five Triple-E vessels in active service. The largest privately owned shipping company in the world is Mediterranean Shipping Company S.A. It has 480 offices in 150 countries and calls over 315 ports. Apart from shipping costs, there are a few other costs. Container shipping and removals are the major ones. However, most of these expenses will be covered if you use a reliable shipping company. However, some extra charges may not be included in the shipping quotes. Hence, it is important to ask your shipping company about these charges and ensure that everything you need to pay for shipping is covered. Renting a property is a good way to get a feel for living in New Zealand If you want to live in New Zealand, renting a property is an excellent way to see what life is like. To rent a property, you'll have to provide proof of identity and income, and some character references (this can be from a former landlord, a real estate agent, or a friend or family member). Then, you'll be expected to pay the monthly rent, plus any […]